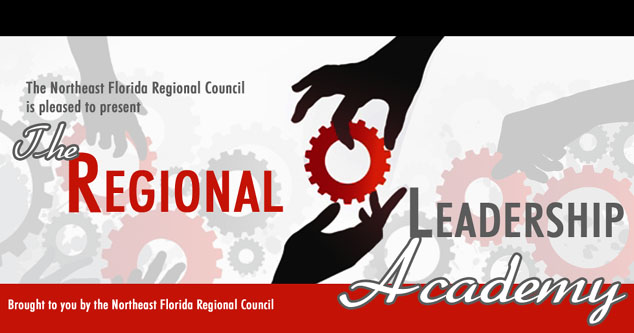 Regional Leadership Academy / Application

Making Northeast Florida a better place to live and work.

You have two ways to apply. Email your resume to 
mmoehring@nefrc.org
 or complete the form below
Past Employment Information

Professional Affiliations and Honors

I understand the purpose of the Northeast Florida Regional Leadership Academy, and if selected I will devote the time and resources necessary to complete the program. I understand that attendance at the Opening Program and Final Project is mandatory. I have the full support of my employer for my time required to participate. By signing this application, I agree to be bound by the above comments.

Type of Business/Organization

Describe your interest in becoming a member of the Northeast Florida Regional Leadership Academy.

What do you consider the three (3) most pressing problems facing Northeast Florida today?

Describe your responsibility and leadership role in what you consider the most important or valuable volunteer work you have done. How have your efforts affected or changed the community?

Please describe your position and sphere of influence: