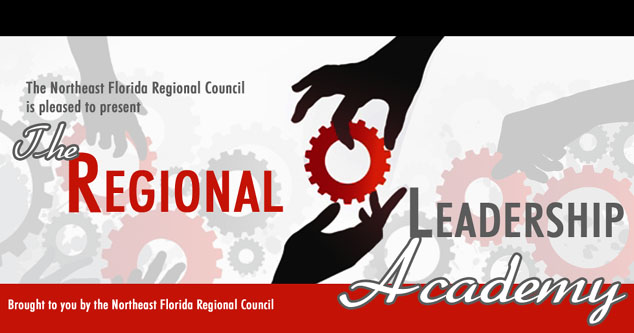 The Northeast Florida Regional Leadership Academy (RLA) is a program of the Northeast Florida Regional Council (NEFRC) that nurtures and cultivates a commitment to Regionalism.  The Academy educates Regional Leaders and invests in the future of our communities through a mission to make Northeast Florida a better place to live and work.

Regional Leadership Academy:  Overview

Nominate Someone

Candidates can be nominated by any current RLA class member, any member in good standing of the Regional Community Institute of Northeast Florida, Inc., any current or former member of the Board of Directors of the Northeast Florida Regional Council, or any staff member of NEFRC.

If you are eligible to nominate to RLA, the process is simple.

Discuss the program with the potential nominee.  Provide them with this flyer if you wish. 

If they are interested, complete this Nomination Form.  Also send, or ask them to send, a copy of their resume to mmoehring@nefrc.org.  If the potential candidate has questions we will be happy to follow up with them. 

When it is received by NEFRC, we will confirm receipt with you and them by e-mail and let them know we will be in touch in December to let them know if they have been accepted.  

The next time you are out and about and meet the perfect RLA candidate, don't miss the chance to nominate them!   

l;l;l;ll;;jkjkjkjk

Nominate Yourself

Nominations are accepted throughout the year and successful applicants are notified in December and monthly classes begin the following January. Click here to nominate yourself: